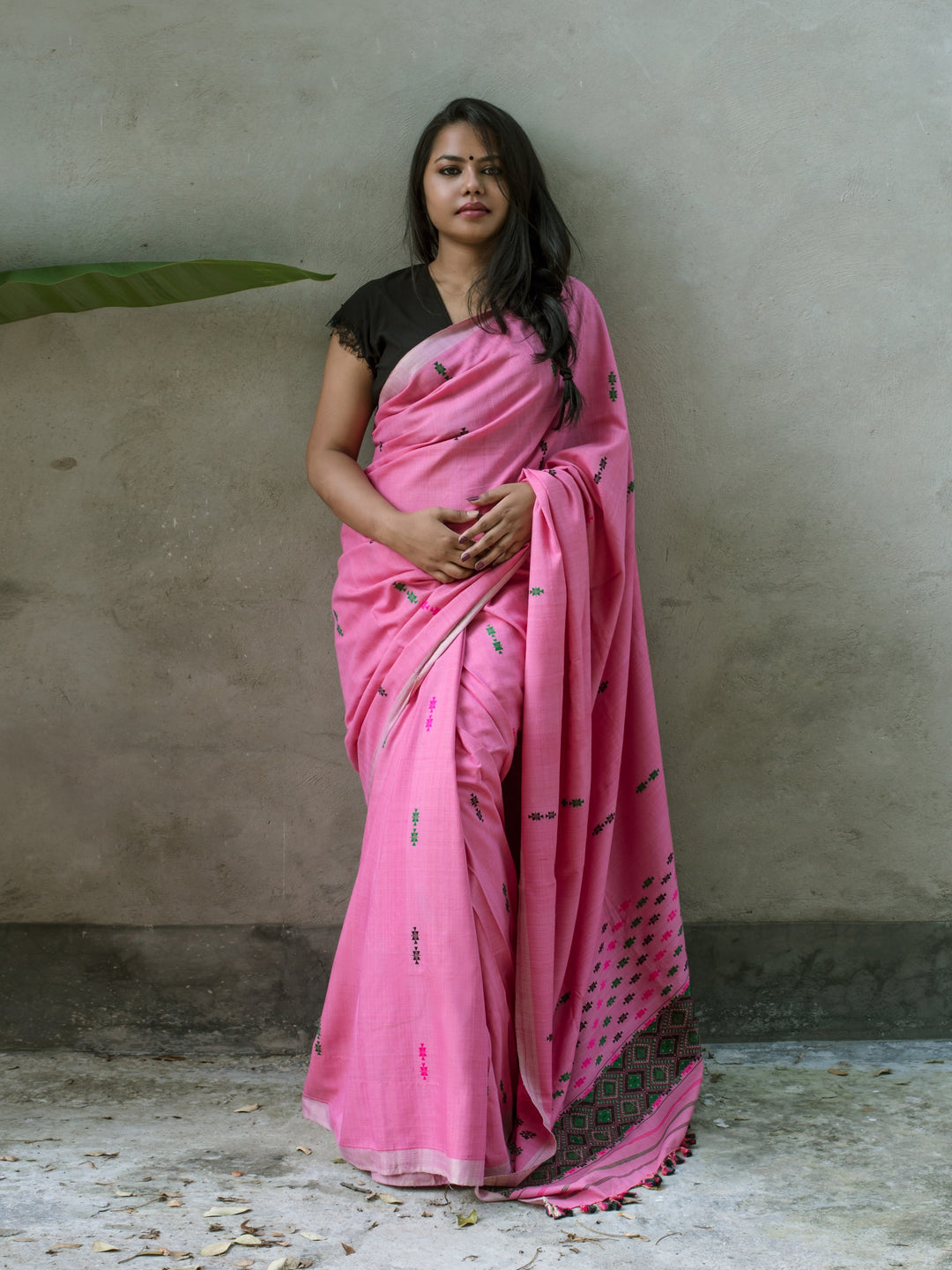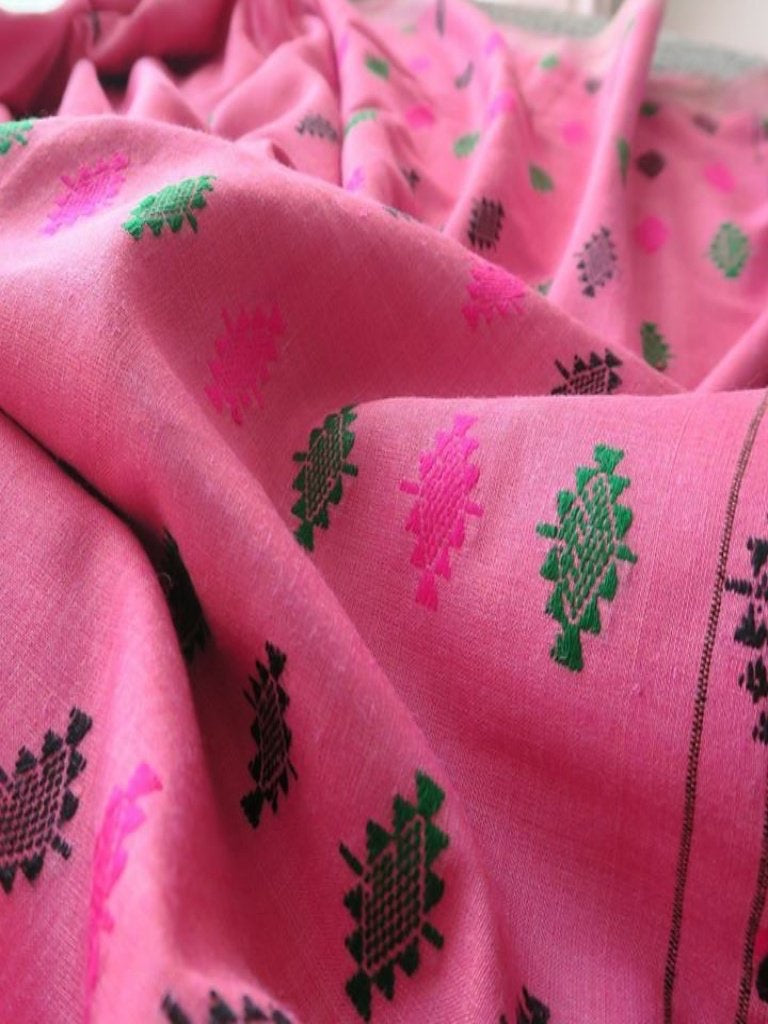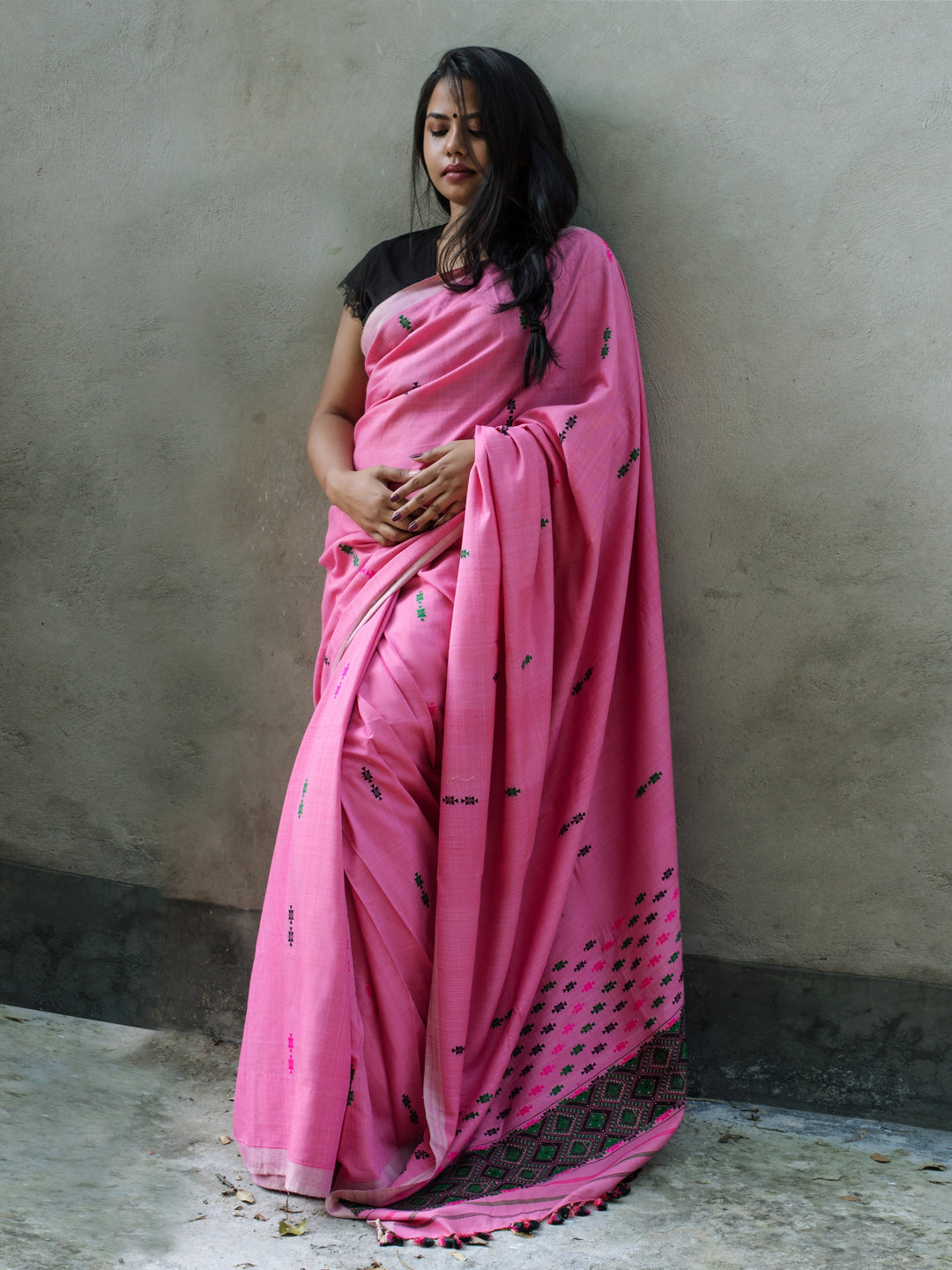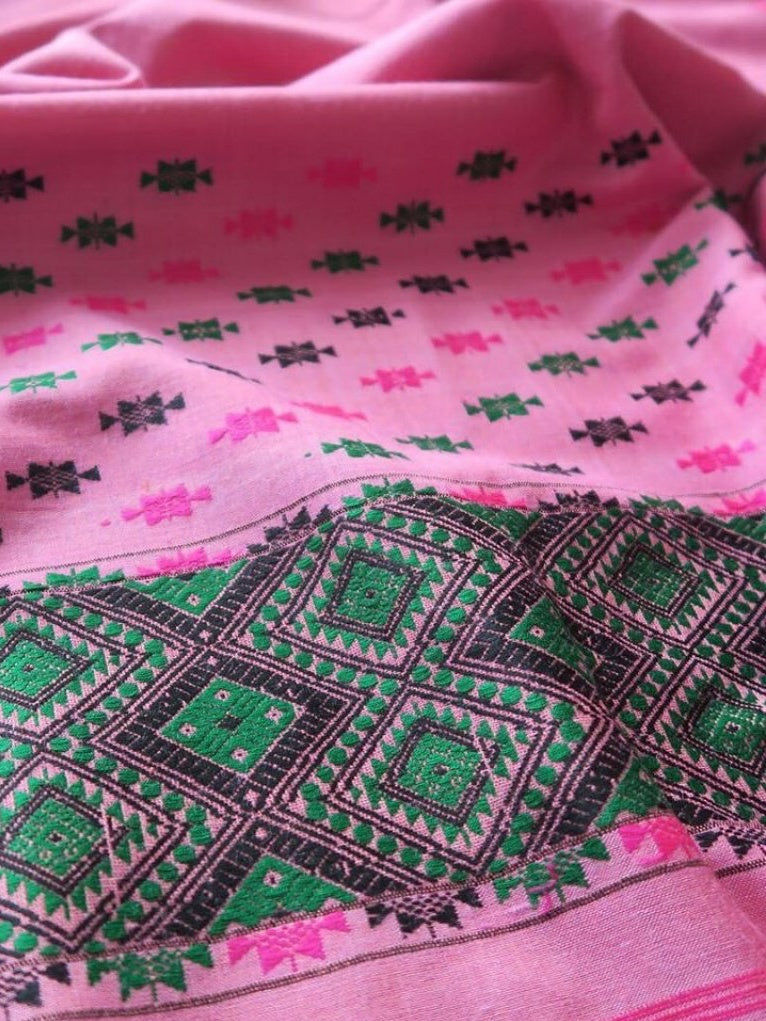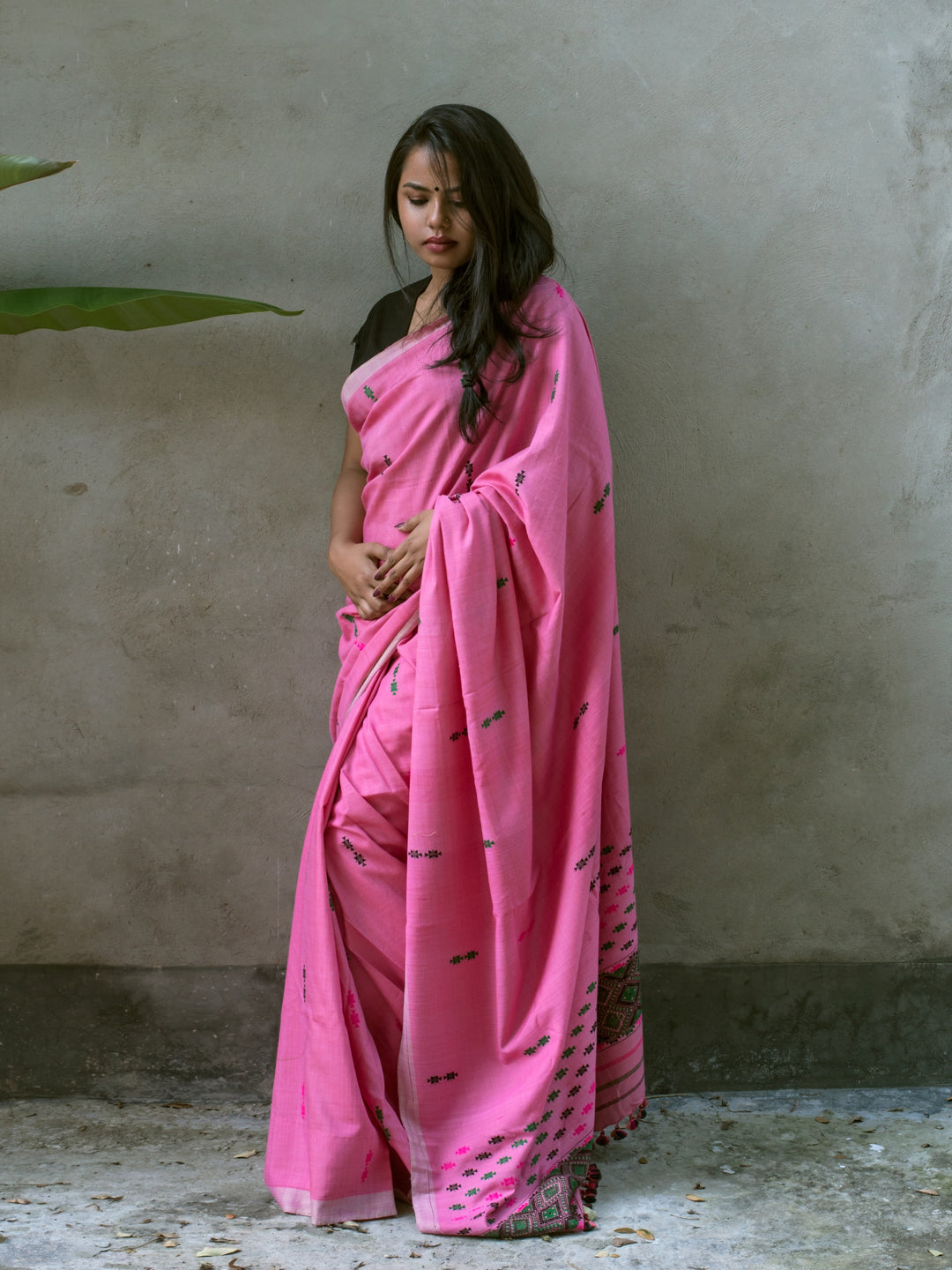 Regular price
₹ 16,666.67
Sale price
₹ 15,428.57
/
A marvelous Eri silk saree in rose pink showcasing Mishing tribal motifs on the palla and geometric motifs on the body of the saree. A testament to the skill of our master weavers, this is a stunning piece of handloom art!
The Mishing or Misíng, also called Miri, are the largest tribal group in North-East India. They are East Asian, or more specifically, a Southeast Asian sub-race of the Mongoloid race. It's not known exactly where they migrated from, but it is popularly believed that they were dwellers of the hills of present day Arunachal Pradesh. This explains the cultural and linguistic similarities they have with many tribes in Arunachal Pradesh.
Made from: 100% pure Eri (ahimsa) silk
Length: 5.5m (approx.), Width: 46" (approx.)
Blouse Length: 1m (approx.)
Making time: Approximately 96 labour hrs. (10-12 days)
Note: The blouse seen here is only for representation. Saree comes with an unstitched blouse piece.
All TSC products are meticulously handcrafted from scratch, using the finest materials, one piece at a time. Our products involve crafts-based traditions of hand spinning, dyeing and weaving. Due to this process, there may be a variation from one item to the next. Such variations are inherent in the manufacturing of handmade products, so you may expect minor distinctions that will make your purchase special and truly one of a kind.
Care Instructions: 
Dry clean only.
Store your Assam silk drape in breathable cotton dust bag we provide with your purchase.
Avoid exposure to moisture as zari tends to react to weather changes.
Air your Assam silk drape from time to time and re-fold to avoid creasing at the same place for an extended period of time.
Disclaimer: Product colour may slightly vary due to photographic lighting sources or your monitor setting.
Ready to Ship: This item is available in stock and will be dispatched within 3-4 working days. Customised services (i.e. fall stitching and hemming) will take additional 3-4 days before dispatch. 
Domestic orders will take anywhere between 5-7 working days to be delivered depending on the destination. Express shipping within India is available upon request, additional charges apply.
International shipments may take 3-4 weeks for delivery.
Find out more about our Shipping Policy.
Returns/Exchange: This item is not eligible for returns or exchange unless it has a genuine quality/manufacturing defect or fulfilment errors, i.e product doesn't match the item in the order confirmation. 
Find out more about our Returns Policy.